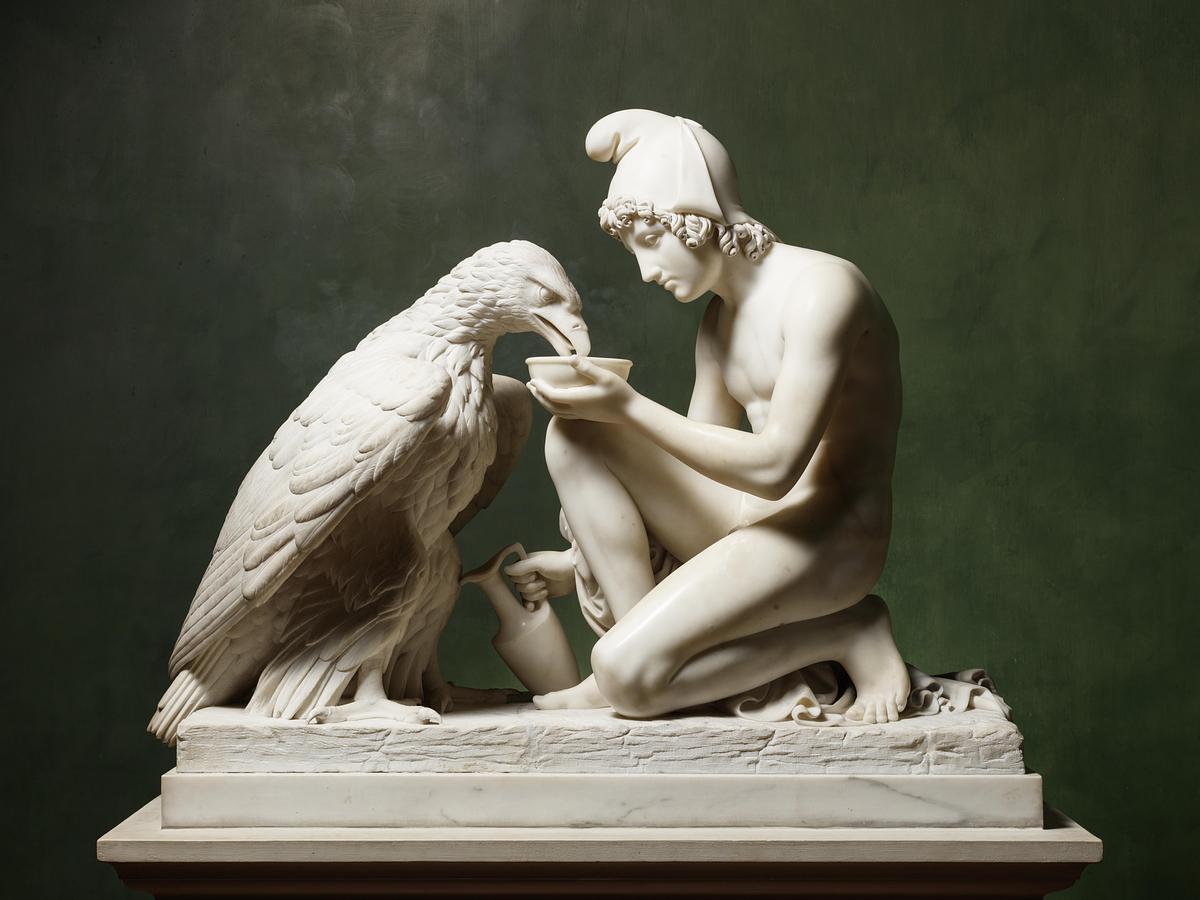 Copyright

Copyright (C)
Bertel Thorvaldsen's Art and Collections. The Complete Catalogue


Thorvaldsens Museum
2 Bertel Thorvaldsens Plads
1213 Copenhagen K
Denmark
thm@thorvaldsensmuseum.dk


Overall
The Complete Catalogue of Bertel Thorvaldsen's Art and Collections contains records of more than 18,000 works of art, many of which are photographed.

The majority of the artworks presented in the catalogue are owned by Thorvaldsens Museum. The rest belong to other owners outside the museum.


Apart from a few exceptions, the copyright to the artworks has expired due to age (70 years old +).

As to the photographs of the artworks, they fall into two groups: those without and those with copyright.
Creative Commons Zero (CC0)

Photographs of artworks
without
copyright
The photographs of the artworks belonging to Thorvaldsens Museum are copyright free.
Thorvaldsens Museum and photographer Jakob Faurvig have dedicated their photographs to the Public Domain under the license
Creative Commons Zero (CC0)
.
This means that you are allowed to download, share, publish, and alter photographs tagged with the
Creative Commons Zero (CC0)
symbol.
Credit

It is well seen to credit the artist, owner, and photographer correctly whenever you share or publish a work of art that is copyright free. 
We recommend that you do this in the following way:
Artist, Title, Dating, Owner, Catalogue no. (please include permalink to the catalogue), Photographer

For instance:


Bertel Thorvaldsen, Night, 1815, Thorvaldsens Museum, A901, photographer Jakob Faurvig
Or:


Bertel Thorvaldsen, Night, 1815, Thorvaldsens Museum, photographer Jakob Faurvig, https://kataloget.thorvaldsensmuseum.dk/en/A901
Read more about Public Domain and credit on Europeana's
homepage
.



Copyright (C)
Photographs of artworks with copyright


Copyright to the photographs of artworks outside Thorvaldsens Museum belong to the respective owners and/or photographers.


Thorvaldsens Museum has - wherever possible - obtained permission to publish the artworks in this catalogue.


We kindly ask you to approach Thorvaldsens Museum immediately in case you have legal objections against what is published.


Please feel free to link to this catalogue.

If you would like to download, publish, multiply, or otherwise make public works of art that do not belong to Thorvaldsens Museum or are not photographed by Jakob Faurvig, then it lies with you to obtain permission to do so.


We refer to the respective owners for further guidelines and permissions.



Missing photos
Works that have not yet been photographed are shown with a colored square.

If the artwork you are interested in has not yet been photographed, you may order a reproduction against a fee at thm@thorvaldsensmuseum.dk



Software
Framework: Ruby on Rails

License: Open Source (MIT, BSD)